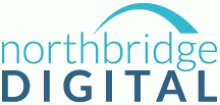 Northbridge Digital Ltd is a digital agency based in the United Kingdom.
Working with a variety of clients we specialise in delivering CRM (Customer Relationship Management) systems and modern websites to the not-for-profit/voluntary and community sector. We understand the demands placed upon organisations and deliver cost effective solutions that are tailored to need.
With over 8 years experience of working with the open source CiviCRM software solution we provide an excellent service backed up by sector knowledge.